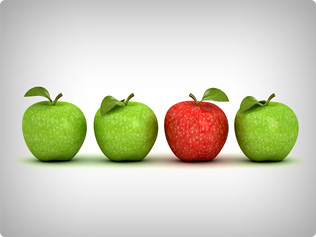 A brand is as simple as a name, term, design or symbol – any feature that will identify your service or product from your competitors.
To be successful with your branding, you must first understand the needs and wants of your customers and put a defined brand strategy in place. This the how, what, when, and to whom you communicate your product or service.
Consistency is the key to building and effectively delivering your brand. Achieve this by, incorporating your branding into all areas of your company, at every point that your customers and potential customers interact with you, and present it in a way that it speaks to your customers.
As well as your name, logo, symbol or design, your brand is how your customers perceive you. It evokes emotion, and your brand will evolve from the entire experience your customers have with you.

I will work with you to achieve the following:
Identify the key messages you want your brand to deliver
Examine your brand to ensure it is sending the right message
Analyse your competitors to get a greater understanding of what they offer
Look at all customer contact points in your business to make sure your brand is represented
Examine all advertising material and align it with your brand – brand consistency
Customer feedback
Is your branding consistent? A fresh pair of eyes can help…