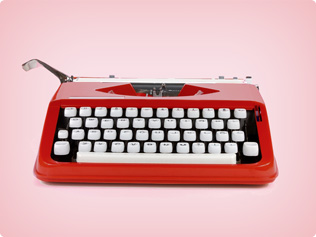 Simply put, copywriting is writing text for advertising, marketing and promotional purposes.
It is the use of a combination of powerful, motivating and persuasive words that delivers your message to your audience, it grabs the attention of readers, creates and holds interest, and conveys useful information that will ultimately drive customers and sales your way.
Effective copywriting is about using the right words in the right way to showcase your businesses best side. ?
It is essential that your marketing content is written in a way that relates to your customers speaks the language that your customers will relate to.
I write content that conveys your marketing message directly to your target audience for genuine engagement.
It is:
Relevant and credible
User friendly and useful to the readers
Creates on-going engagement and loyalty
Drives search engine traffic to the site
Uses graphics and photos to complete the design and tell the story
I author content for:
Websites
Online articles and blogs
Social media
Advertising – print, radio, direct mail, digital
Newsletters and customer communications
Press releases
Please contact me if you would like help writing your marketing content.