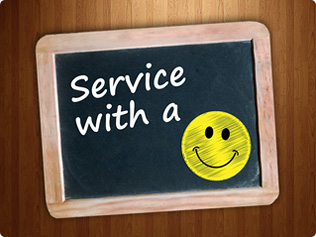 Customer service is the provision of service to customers before, during and after a purchase. Identifying your customers' needs will ensure that you deliver excellent customer service.
Meeting those needs while exceeding their expectations will result in exceptional customer service.
Excellent customer service is the most cost-effective vehicle to brand your business. Your brand should be built from the experience your customers have with you.
Encompassing best practice while adding your personal touch will result in customer loyalty – keeping customers is the key to success.
I will critique the following areas:
How you identify, anticipate and respond to customers' needs
How you connect and communicate with customers before, during and after purchase/sale
Phone, point of sale, after-sales service
Complaint handling procedures
Staff training and initiatives
Examination of how your competitors do business so you can do it better
Would like me to critique your customer service? Get in touch.